IGLU set of blocks SET 21, 10 forms
#IG21
✓ Available
✗ Not available
Description:
Each kid is special with his or her individual development, so the environment created by the IGLU kit will be appropriate to promote the child's comprehensive development. Blocks will help your children develop motor skills, logic and creativity, and enjoy playing !! The IGLU kit will be perfect for children and infants from 6 to 36 months.
IGLU pad sets will also be a great help in physiotherapy and sports!
IGLU pad shapes are made of polyethylene foam with closed cell structure - soft and lightweight. Covered with rigid artificial vinyl leather. The molds are durable and easy to maintain. Perfect for play.
IGLU products are CE marked according to EU Directive 88/378 / EEC: Safety of Toys.
SIZE AND COLOR:
The color scheme is shown in the pictures
Package size: 90cm x 140cm x 130cm
Weight: 5.6 kg
We ship the goods within 3 working days after the payment of the invoice. Delivery time is usually 2-3 working days in Latvia, 7-10 working days in EU.
IGLU set of blocks SET 21, 10 forms delivery price is subject to change. Please contact the store administration before ordering.
Recommended items: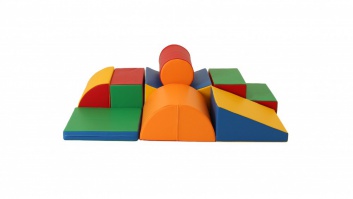 Set of IGLU blocks SET 33, 8 shapes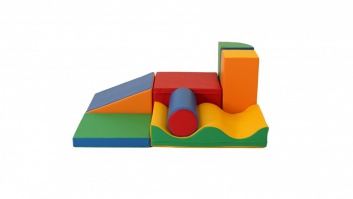 IGLU set of blocks SET 34, 7 forms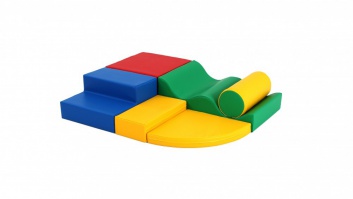 IGLU set of blocks SET 28, 6 forms