IGLU pad set PLAY 19X_1
#IG191
✓ Available
✗ Not available
Description:
One of the most important prerequisites for a child's good health is the development of the sensory system and sense of balance. For children aged 4-5 on average, the ability to maintain balance develops most rapidly, so the IGLU pad set will be a great help in developing and promoting these skills. IGLU will also be a great assistant in sports and physiotherapy classes! It will also provide fun and exciting games.
The IGLU pad set will be perfect for children aged 3-7.
IGLU pad shapes are made of polyethylene foam with closed cell structure - soft and lightweight. Covered with strong artificial leather. The molds are durable and easy to maintain.
IGLU products are CE marked according to EU Directive 88/378 / EEC: Safety of Toys.
SIZE AND COLOR:
The color scheme is shown in the pictures
Weight: 4.5 kg
We ship the goods within 3 working days after the payment of the invoice. Delivery time is usually 2-3 working days in Latvia, 7-10 working days in EU.
IGLU pad set PLAY 12 delivery price is subject to change. Please contact the store administration before ordering.
Recommended items: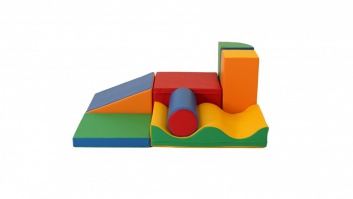 IGLU set of blocks SET 34, 7 forms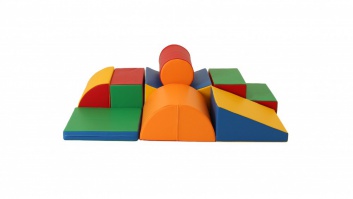 Set of IGLU blocks SET 33, 8 shapes