iSandbox Standard
#ISS
✓ Available
✗ Not available
Description:
Size 235 x 153 x 110 cm
Weight 113 kg
Sand 220 kg
Configuration
Projector · Depth sensor control display · Computer · Tablet · Audio speakers
ISandBOX Standard is the largest version of the interactive sandbox and is ideal for large groups of 10 or more children. Great for schools and museums where practical engagement usually takes place as part of a group. ISandBOX Standard can be operated via the device's own display or Android tablet.
Standard programs (19):
Ocean: flora and fauna; Safari; Topography, levels; Dinosaur era; Seasons; Painting -
paints; Volcanoes; Landscape; Spring stream; Ice-age; Art painting; Corals, Day and
night; Balloons; Colors, numbers; Measuring; Butterflies; Nature; Dragons; Garden, confectionery; Crystals;
Farm; Mushroom world.
iSandBOX - S

the set includes:
rugged metal frame, powerful projector, depth sensor, Android tablet, iSandbox software, 19
programs, monitor, game switchboard, quartz sand 220 kg.
Weight: 113 kg .; dimensions: 153 x 235 x 110 cm; playground: 1.37 m2.
WiFi connection required. Online service and maintenance. Training.
The price of the product is informative.
Coordinate the delivery time and costs of the goods with the store administration.
Contact the store administration before ordering.
Recommended items: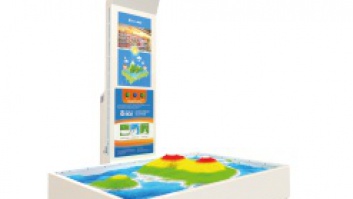 iSandbox Mini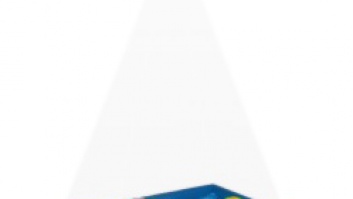 iSandbox Lite